Book Your Heavenly Massage in Palm Beach to Relieve Tension and Calm Your Mind
Our well-trained, professional therapists will give you a relaxing massage in Palm Beach to leave you feeling rejuvenated, balanced, and ready to face the world.
What Is The Purpose Of a Massage in Palm Beach?
A regular hands-on massage by a skilled therapist reduces stress and anxiety, encourages all-over muscle relaxation, increases circulation. Additionally, it may assist in lowering blood pressure, have a positive effect on the immune system, improve posture, and enhance sleep.
Connective tissue, tendons, and muscles form part of your body's soft tissue areas. Massage therapy can assist you in releasing mental, emotional, and physical tension and can provide pain relief when your muscles have been overworked or injured.
Our Aromatherapy Head, Scalp and Face massage relieves stress and tension headaches. We do a pressure point manipulation of your shoulders, neck and face and perform a warm oil treatment on your hair and scalp.
We offer a Back and Neck Massage that also addresses shoulder tightness and a 60-minute Full Body Massage to relax not only your body but your mind and spirit too, so you can let go of the pressures of your busy life. Both treatments incorporate a revitalising back exfoliation and conclude with a steamed, aromatic towel on the treatment area.
Our Thai Herbal Massage employs a mixture of hot rock therapy and invigorating spiced herbal balls to revive aching muscles and joints. Aromatherapy and a manual massage complete the therapy session.
We also offer diverse massage packages that may include an anti-stress facial treatment and a spa manicure and/or pedicure to make you feel pampered and fabulous.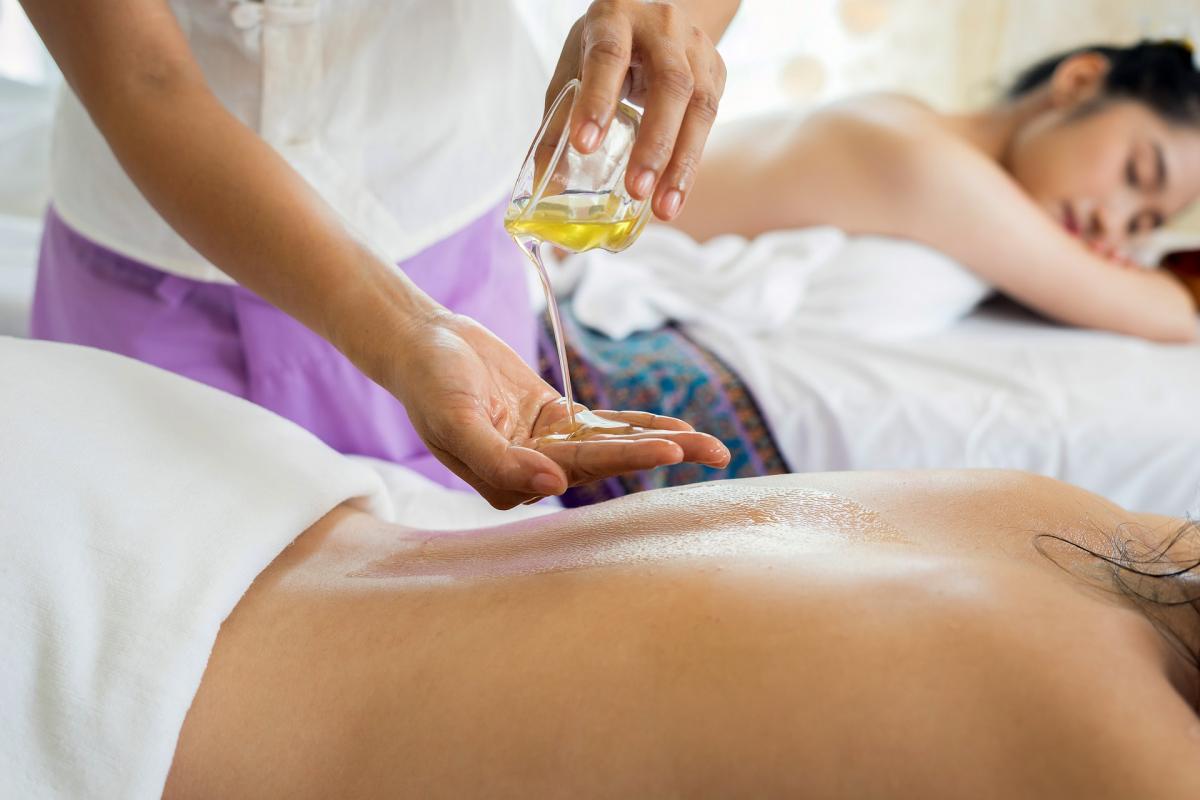 How Does a Pregnancy Massage Work?
We use a belly pillow so you can lay on your stomach, providing a comfortable and entirely safe pregnancy massage, regardless of which stage you're at.
You may experience aches and pains during pregnancy due to the changes your body experiences. Hormones increase causing muscles, joints and ligaments to unwind, your expanding bump also puts pressure on your skeleton and muscles. These weight and physical alterations can cause discomfort.
Our Pregnancy Full-Body Massage will ease your aching muscles and relieve fluid retention, whereas the Express Pregnancy Massage will address your specific needs in an easy to manage time frame. Or you may consider our 90-minute Pregnancy Package that includes a facial and pedicure.

Our friendly, professional therapists assist with all aspects related to your external appearance and inner sense of well-being.
About Be Naturally You - Skin and Body Treatments
Our incomparable services occur in a warm, welcoming atmosphere. We've been operating for 20+ years and we pride ourselves on employing highly skilled therapists who keep their knowledge and training up-to-date all year round. We use only the latest machinery, and exceptional products such as The Beauty Chef, ASAP, Thalgo, and Dermalogica to create the best results possible.
Contact us to experience the Be Naturally You difference.